There's a code in Microsoft's Windows 10 Anniversary Update slide at Build 2016
Microsoft announced the upcoming
Windows 10 Anniversary Update
during the Day 1 keynote at
Build 2016
earlier this week. However, the slide that showed the update reveal also included a binary code in the Windows Icon that, when decoded, includes a special message for all users of Windows 10: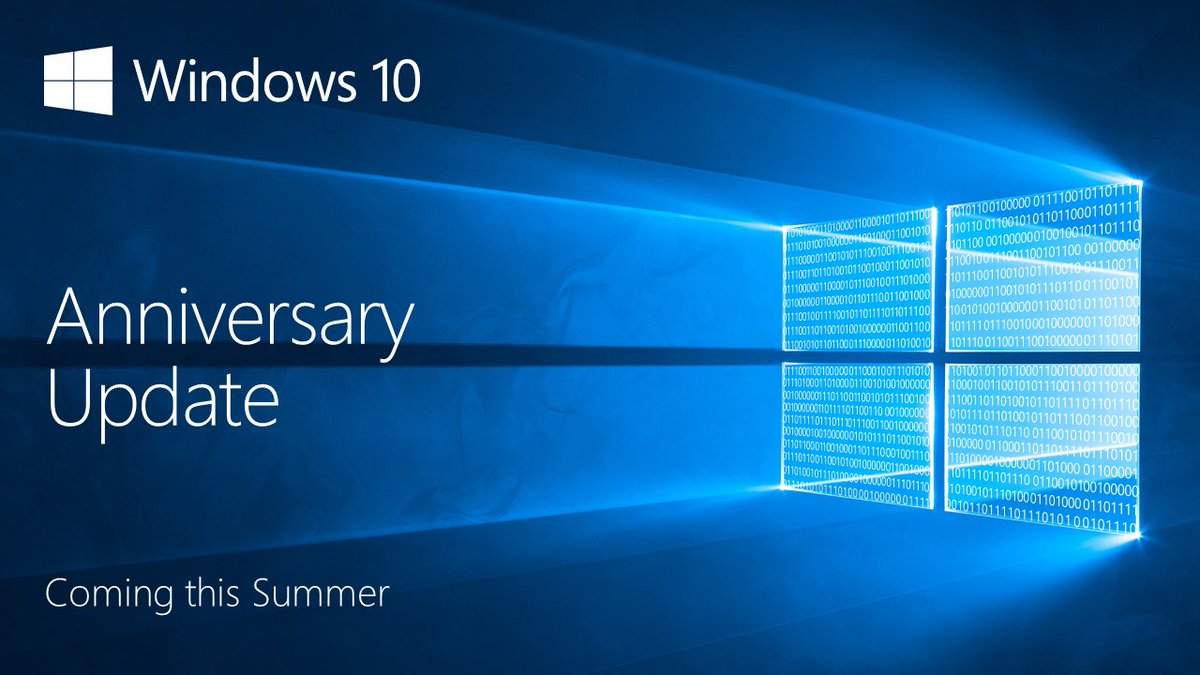 Hey, did anyone notice something unusual about the slide
@
tmyerson
used in his keynote?
When put through a binary decoder the message looks like what you see below:
What do you think of Microsoft's latest Easter Egg?